Samsung Dump File (eMMC Dump) helps you to repair dead boot issues on your Samsung mobile devices. The dump file also helps you to re-partition your device's eMMC chip.
You will find the direct link to get the Samsung Dump File on the current page. We have shared it as a zip package including the eMMC repairing tool and tutorial.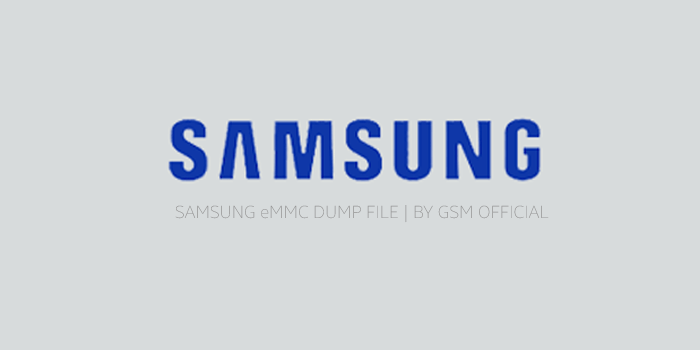 Download Samsung eMMC Dump File
How to install Samsung Dump File?
Download the Dump File on your computer.
Extract/unzip the dump file (boot-repair file).
Open Easy Jtag Plus or UFI or other repair tools.
Now, connect the eMMC or UFS chip.
Once connect your chip, then click on Identify/Check eMMC.
Locate the eMMC or UFS dump file.
Now, click on the Start button.
Readme once
[*] Recommend: Always recommend taking a complete backup of your eMMC/UFS chip. You must need to backup your data and NVRAM items from the old chip. It helps you repair any network issue.
[*] Scan: Firstly, we have scanned the dump file using the Kaspersky Antivirus before sharing it on gsmoggicial.com.
[*] Credit: We have managed to share this dump file for free. So, full credits go to us.
[*] About Dump File: The dump file we share on the page is 100% ok. All of the resources on the page are free.
[*] eMMC Repair Tool: We have shared some eMMC repair tools on the current page. i.e., Easy Jtag Plus, and UFI.
[*] More Dump File: We have shared some dump files for repairing your device. i.e., Realme Dump File, Vivo Dump File, and Xiaomi Dump File.