SN Writer Tool is a small application that helps you to restore IMEI, MAC, SN, and BT addresses on your Mediatek (MTK) chipset-powered devices. The tool also helps you to fix invalid or Null IMEI issues.
In this post, you will find the two mirror links to download SN Writer for windows computers. The Tool is shared as a zip package, which contains the Tool, USB Driver, and How to Restore Tutorial.
Caution: Change IMEI is illegal. Never we recommend to write IMEI than original or change IMEI number.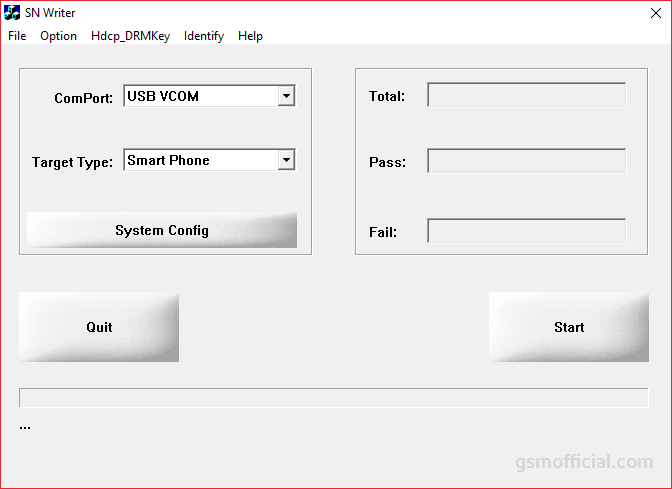 Download SN Writer Tool For Windows
SN Write tool allows you to write IMEI on your Mediatek powered Smartphone, FeaturePhone, and Tablets. It also helps you to write the Mac Address, Bluetooth Address, and WiFi Address on the devices powered by the MTK chipset.
v1.1516: SN_Write_Tool_v1.1516.00 | G-Drive
v1.1752: SN_Write_Tool_v1.1752.00 | G-Drive
v1.1828: SN_Write_Tool_v1.1828.00 | G-Drive
v1.1916: SN_Write_Tool_v1.1916.00 | G-Drive
v1.1924: SN_Write_Tool_v1.1924.00 | G-Drive
v2.1408: SN_Write_Tool_v2.1408.00 | G-Drive
v2.1436: SN_Write_Tool_v2.1436.00 | G-Drive
v2.1440: SN_Write_Tool_v2.1440.00 | G-Drive
v2.1452: SN_Write_Tool_v2.1452.00 | G-Drive
v2.1504: SN_Write_Tool_v2.1504.00 | G-Drive – Latest
How To Restore IMEI Using SN Writer Tool?
Download and Extract SN Writer Tool.
Download and install MTK USB driver on your computer.
Click on SN Writer.exe to launch the tool.
Click on the ComPort and select USB VCOM.
Now, click on Target Type and select Smart Phone
Then click to System Config.
Select IMEI, BT Address and Wifi Address in Write Option.
Now, Select MD1_DB and AP_DB file. Then click to Save.
Now, click on Start and input IMEI. Then Connect your device.
Readme once
[*] Caution: Writing IMEI than the original is illegal and may cause serious trouble. gsmofficial.com doesn't force or recommend you to change the device IMEI other than the original.
[*] Recommend: Always recommend using the latest version of the SN Writer Tool for a better experience.
[*] Credits: SN Write Tool is created and distribute by MediaTek inc. So, full credit goes to them for sharing the application for free.
[*] Alternative Tool: There are several alternative tools are available that allows you to IMEI, SN, BT and Wifi address on your MadiaTek powered device including CM2 MTK, NCK MTK, Avenger MTK, and Miracle Tool.
[*] MTK USB Driver: If you are looking for MTK USB driver for connecting your device on the computer then click here to download MTK USB Driver.